Referral Program

What is Crypto Arbitrage?
OVEX has created an automated crypto arbitrage service that allows South Africans to make up to 5% per week.
OVEX does this by purchasing crypto offshore at the lower USD price and instantly sells this crypto at the higher South African ZAR price.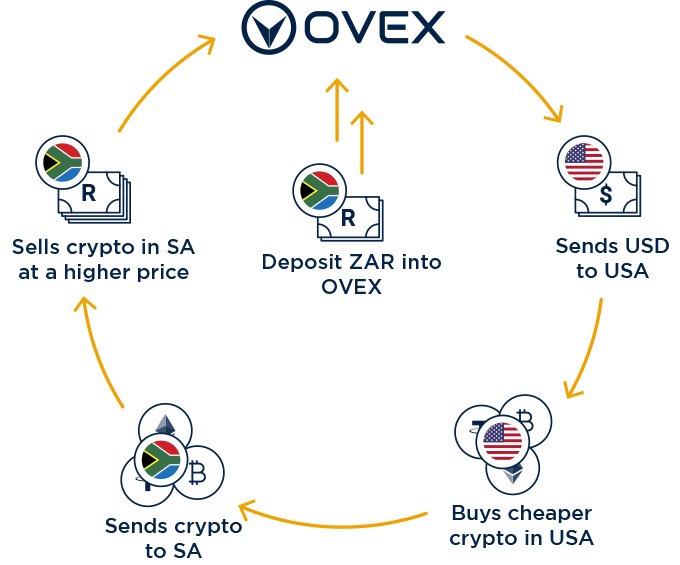 Referral leaderboard: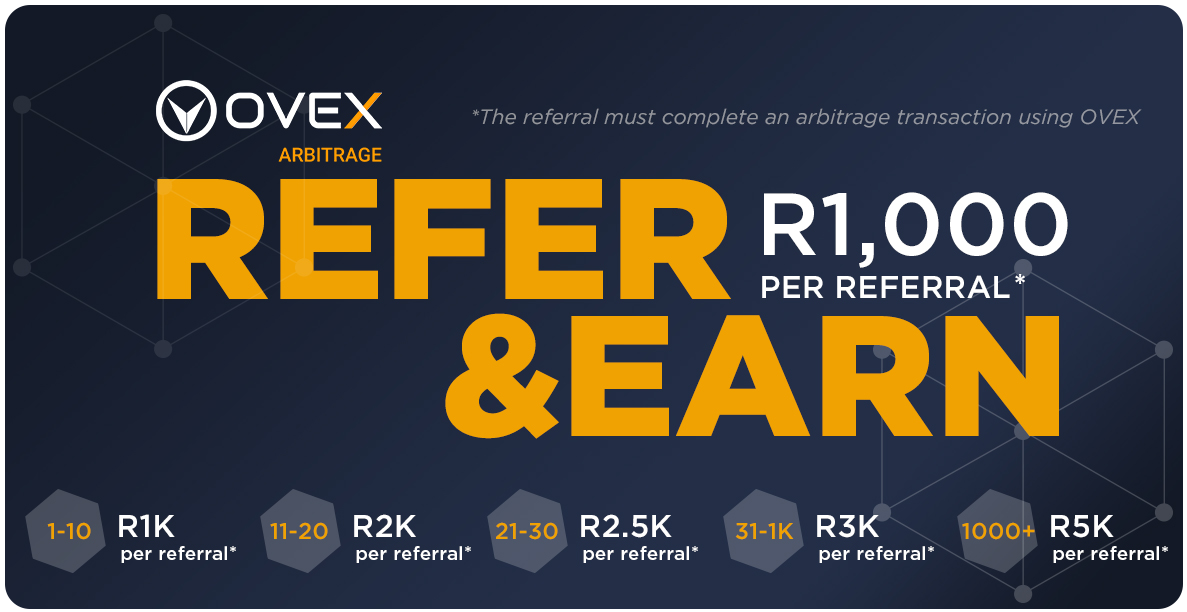 How it works:
Refer 1-10 people and receive R1000 per referral.
Refer 11-20 people and receive R2000 per referral.
Refer 21-30 people and receive R2500 per referral.
Refer 31-1k people and receive R3000 per referral.
Refer 1000+ people and receive R5000 per referral.
How to get started:
You can access your referral code by logging into your OVEX account and going to your dashboard.
Simply share this code with whomever you would like and if they sign up for the arbitrage service with your code you will earn R1000 - R5000 depending on how many people you have referred.